LANallNIGHT IV: ZombieLAN
LAN and Console Party organized by steven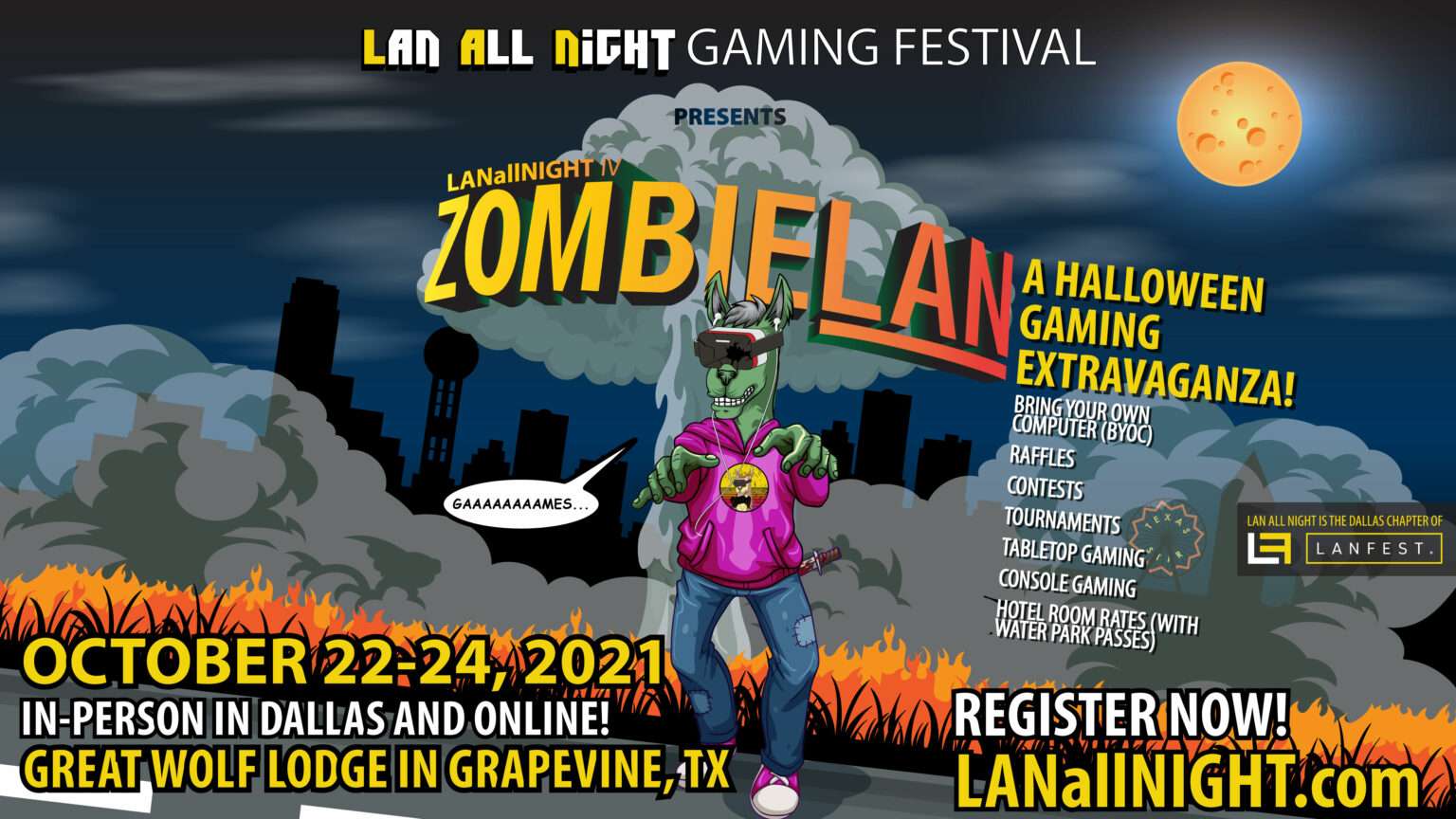 Event Details
Start Date and Time
October 22nd, 2021
End Date and Time
October 24th, 2021
Location
100 Great Wolf Dr
Grapevine (Dallas-Area) , Texas
Get directions from Google Maps
.
Internet (T1 or better)
Yes
LAN All NIGHT Gaming Festival is holding their next in-person LAN event October 22-24 at the Great Wolf Lodge in Grapevine. The event is themed around halloween so we present to you "LAN All Night IV: ZombieLAN" The event will also be welcoming online participants throughout the event. The event is free to attend online, but if you want to be eligible for raffles, prizes, tournaments and contests, an online pass will need to be purchased. Join in the fun here: Discord.LANallNIGHT.com
Is this your first visit to this location?
Go with a friend! This is the best way to scope out a new event when bringing your $1,000 gaming rig.
If you're new to LAN Parties, read our LAN Guest Guide.
Party on!