LAN all NIGHT Gaming Festival
LAN Party organized by Steven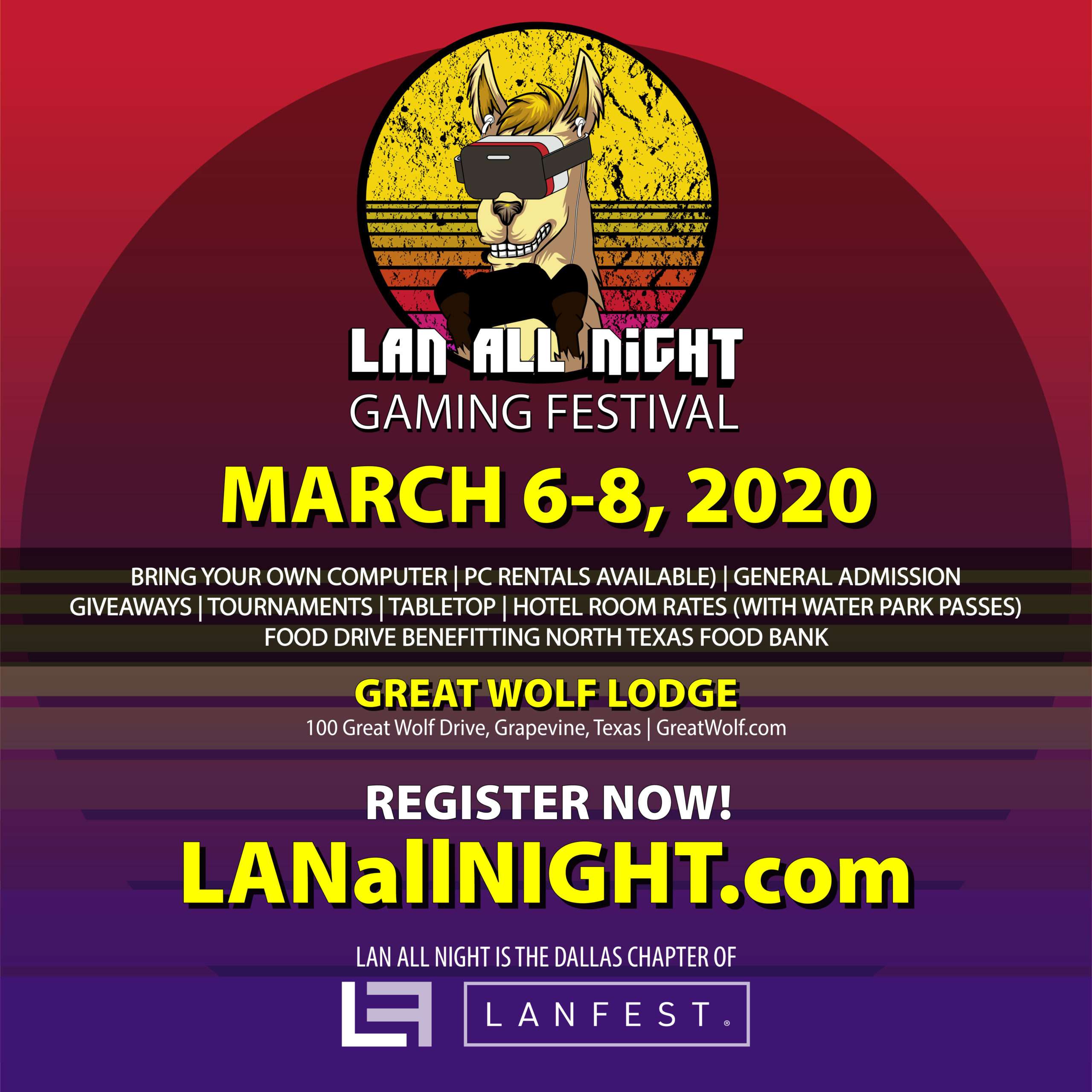 Event Details
Start Date and Time
March 6th, 2020
End Date and Time
March 8th, 2020
Location
100 Great Wolf Drive
Grapevine , TX
Get directions from Google Maps
.
Internet (T1 or better)
Yes
Bring your own computer to the inaugural LAN All NIGHT Gaming Festival for 50+ hours of non-stop gaming, March 6-8, 2020 at The Great Wolf Lodge in Grapevine, Texas. There will be games, a tabletop area, merchandise, photo ops, giveaways, tournaments, live streaming and a food drive raffle benefitting North Texas Food Bank. Bring your family for Spring Break, swim all day and game all night! Brought to you by some familiar faces in the Dallas LAN scene from QConForums.com and QNewsNetwork.com. LAN All NIGHT is the official Dallas chapter of the national nonprofit organization, LANFest, who is dedicated to empowering gaming communities and supporting charitable efforts by creating unique gaming experiences.
Is this your first visit to this location?
Go with a friend! This is the best way to scope out a new event when bringing your $1,000 gaming rig.
If you're new to LAN Parties, read our LAN Guest Guide.
Party on!